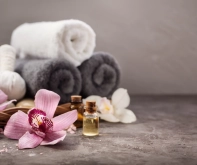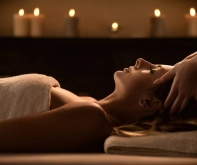 For your overall wellness, the Health Club Massage Centre is committed to delivering the best massage quality by using ZENTS. ZENTS is the only massage oil and body products used by Shangri-La International worldwide. ZENTS has healing formulas packed with luxe hydration, natural anti-aging, opulent organics, and probiotic peptide-rich actives. Zents products are up to 98% organic with biodynamic flower essences.
Our Massage therapists have a wealth of knowledge in Chinese, and Thai Massage performed in both dry and with ZENTS massage oil.
For your well-being, we recommend a massage session on a weekly basis to improve blood circulation, toxic drainage, and relief of stress and the unburdening of weight from your shoulders.